Rosario's Café for Children Do Matter 3.0
Are you a cupcake lover

Would you like to win prizes
There is a place for you!!!
For the 3rd consecutive time, Rosario's Café is hosting its annual charity event in support of the children of Myanmar (Burma).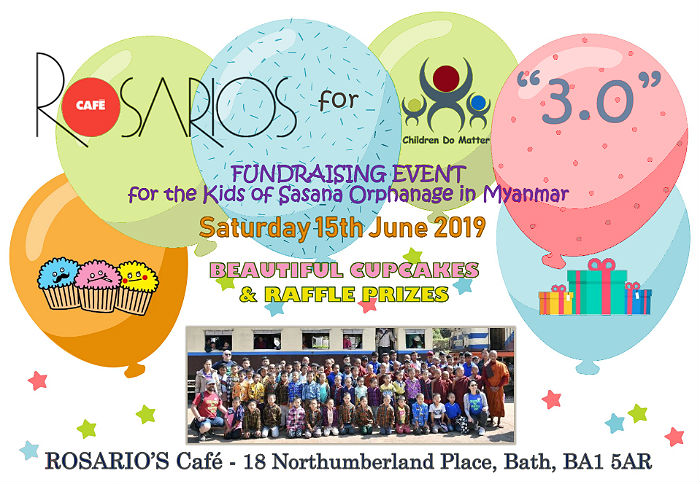 If you happen to be in Bath Spa on Saturday, 15 June,
come and visit
Rosario's Café,18 Northurberland Place, BA1 5AR
Great raffle prizes
 and yummy cupcakes
 for just £1.
You can also grab some tickets
today!
Only £1 for a strip of 5 tickets!!!
All the proceeds will be used in support of the
Sasana Orphanage in Myanmar (Burma).
All the project details here –> Sasana Yaung Chi Orphanage
You can't miss it!
Be there or be square ?