Rossella ∼ Half Marathon in Wimbledon
15 May 2016 @ 09:30

­ ∼ ­

12:30
Rossella, one of the founders, is running for the first time the half marathon in Wimbledon Common on behalf of Children Do Matter. Rossella, along with the other two members of Children Do Matter and some other friends, will wear our t-shirts.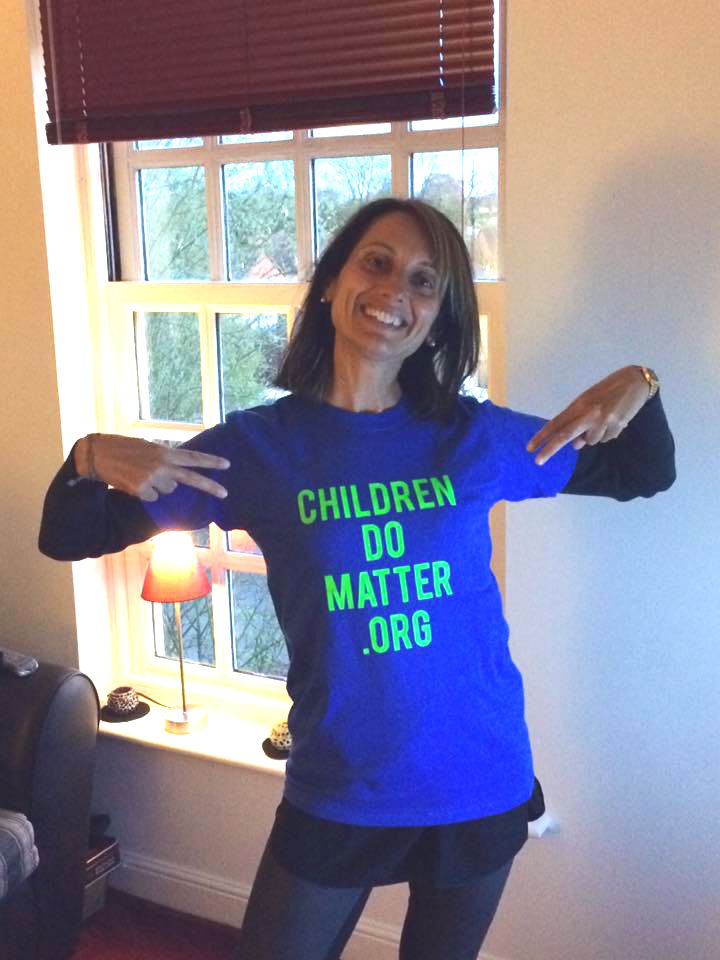 If you want to support Rossella on her cause, you can donate using the below button DONATE.

My First Half-Marathon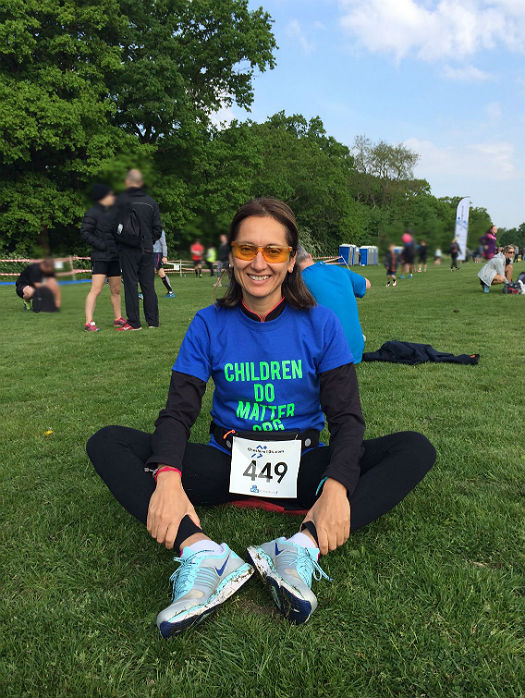 I would like to thank everyone who has given me support, personally and on behalf of Children Do Matter. Unexpectedly we raised £665 and this gives us extra motivation to continue our mission.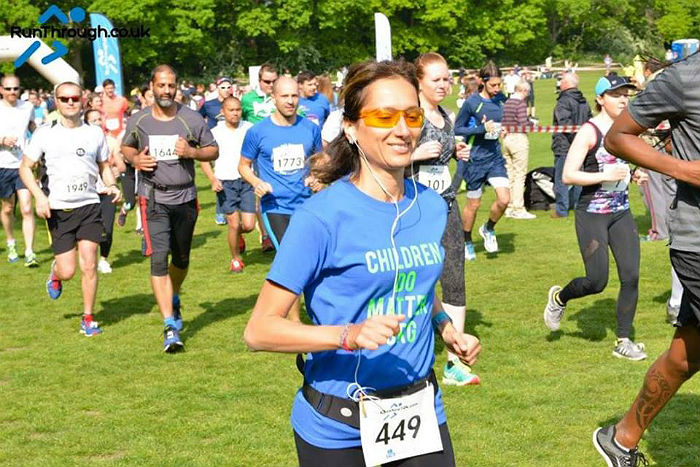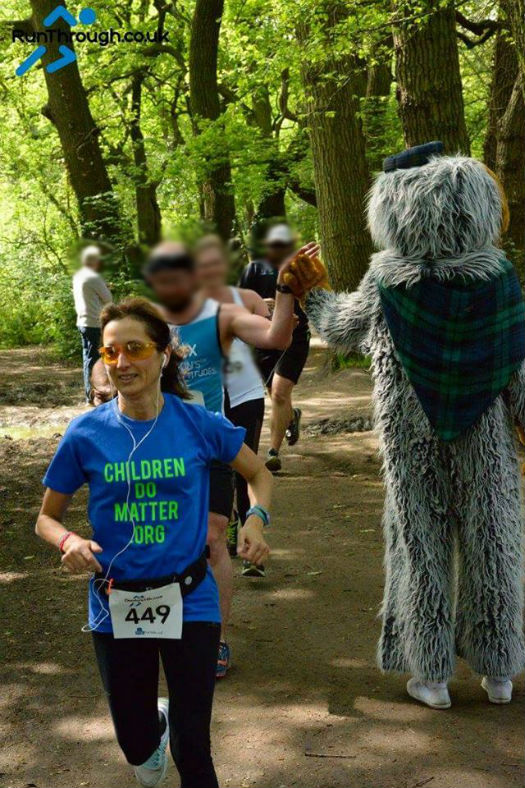 I've always managed to run a few miles, but only for keeping fit and clearing my mind. Creating Children Do Matter, gave me extra motivation to train more intensively and to raise funds for the education of children in less developed countries.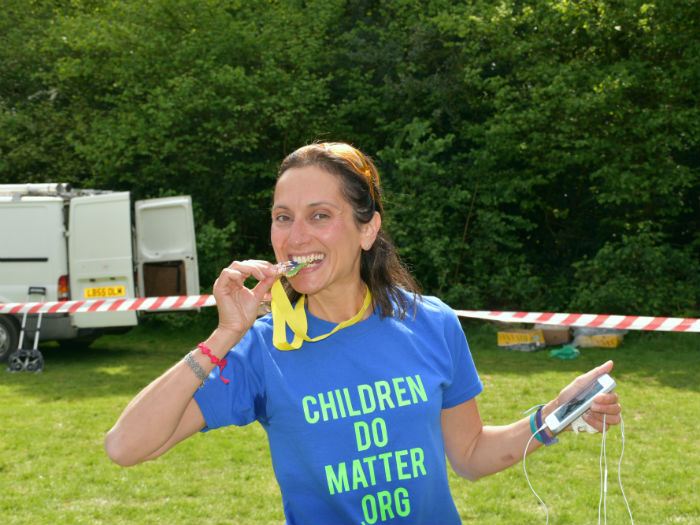 The half marathon that I competed in, on Sunday the 15th of May at Wimbledon Common, was such a rewarding experience and one that I will never forget. The sense of belonging to a community and respect for the surrounding nature are two elements in which I felt drawn towards.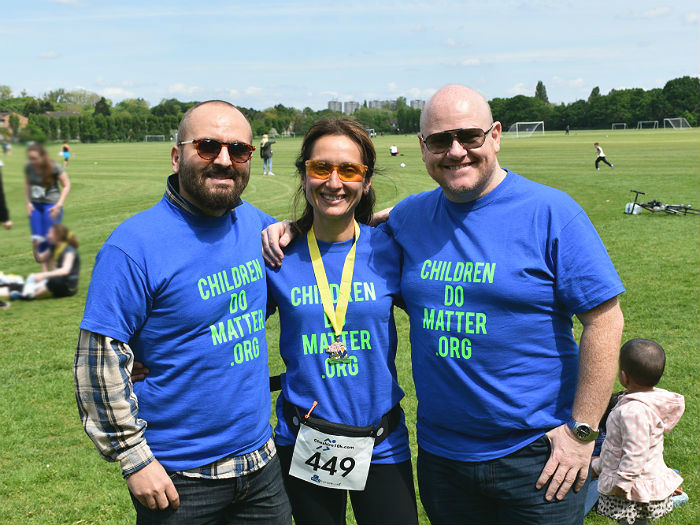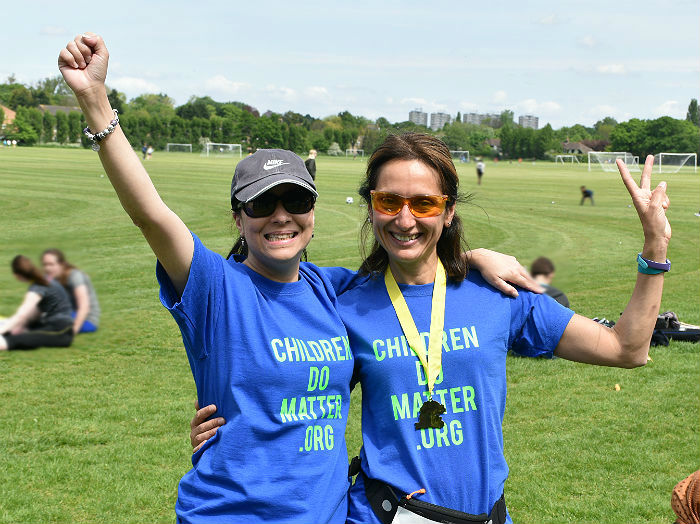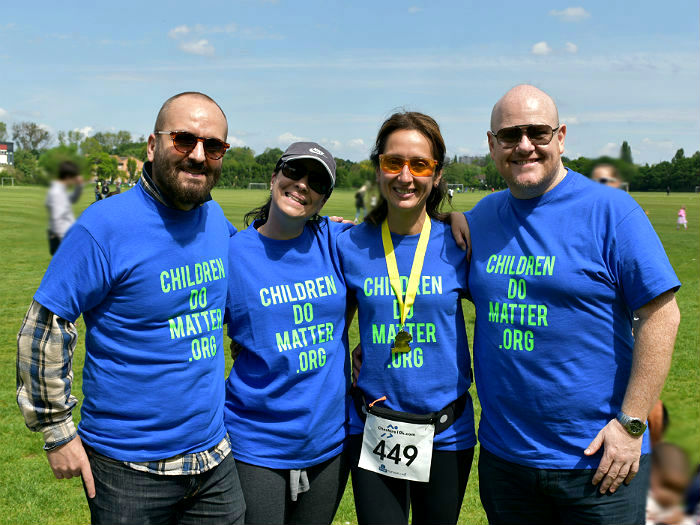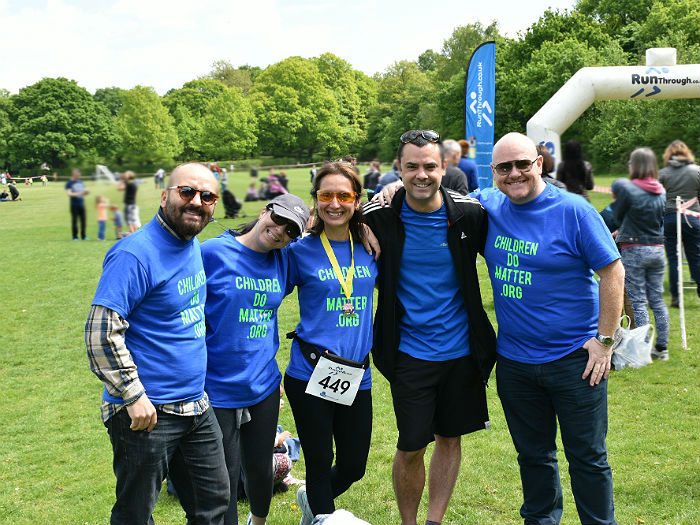 At around 9 miles I began to feel pain in my feet. At the same time, the lyrics from an Italian song I could hear through my iPod were "you can give more, without being heroes", resonated with me and spurred me on to finish the 13.11 miles in 2 hours and 12 minutes.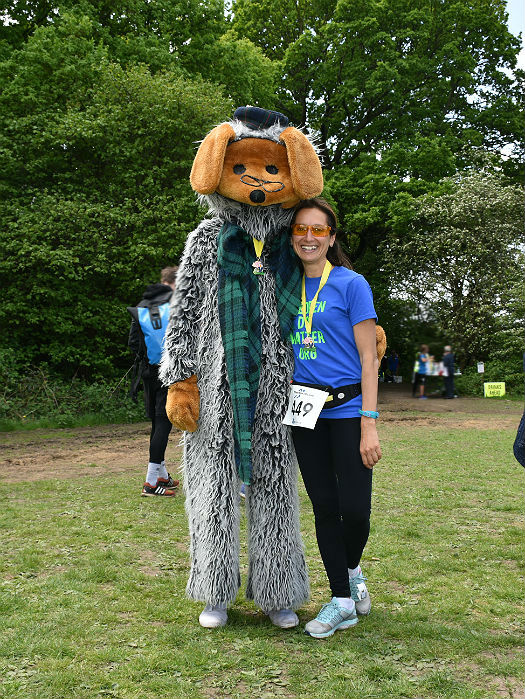 This race was dedicated to the people who have helped me to reach my goal. The pinnacle of this was when I hugged Massimo, Chris and Yona at the finish line!