Chris ~ Thames Bridges Trek
09 September 2017 @ 10:30

­ ∼ ­

17:00
Last year myself and two charity partners created Children Do Matter, a small non-profit organisation providing less fortunate children with the necessities needed, to live a better life.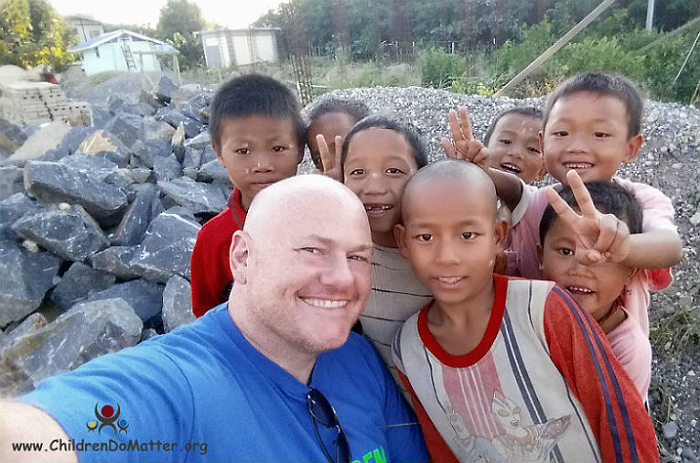 I decided it was now my time to partake in a sponsored event, to raise money for the beautiful children who live in The Sasana Orphanage, in Nyaung Shwe, in rural Myanmar (Burma). The event I have chosen is the Thames Bridges Trek! I'll be joining 2000 others walking across London from West to East on the 9th September 2017, crossing all 16 bridges! I'll start at Putney Bridge, and end up at Tower Bridge, 25 km (15.5 miles) later, hopefully not crawling!
If you would like to sponsor me to raise funds for the fantastic kids in Burma, then any donation would be gratefully appreciated.
100% of your donated money goes directly to the charity, not 90%, not 95%, 100%! All other costs incurred by us are covered by ourselves, so you can be sure that every penny given will be spent at Sasana on our next visit, which will be later this year. We will leave for Myanmar on 13th October 2017 to continue our mission.
Thanks lots!
Chris
To sponsor me, click below on red button DONATE…
…and please tick the box for Gift Aid
THANK YOU