Mandy Greening ∼ Way of the Roses Cycle
18 May 2017

­ ∼ ­

21 May 2017
Mandy Greening cycles 170 miles from Morecambe to Bridlington coast to coast, known as Way of the Roses. In doing this she will raise money for Children Do Matter.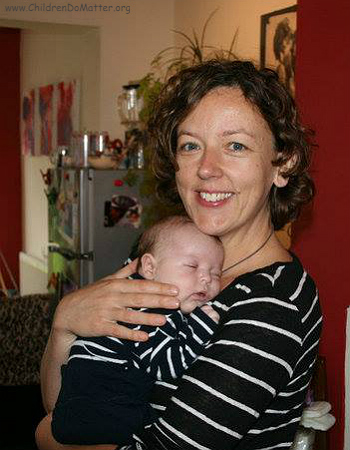 Here is what Mandy says:
I am trying to raise some money for Children Do Matter, a small charity which is very close to my heart who help orphanages in Myanmar. Every penny goes directly to the charity, none goes to any third parties or admin. Please look them up.
I love cycling but am currently a bit out of practice. However, I have a train ticket booked, accommodation sorted, a map and the promise of a hot lunch in Bridlington, so, here goes…
I will cycle the Way of the Roses route over 3 days and will have the back up of "Cycle Active" who will be at the end of a phone, should I crash or have a complete disaster. I have wanted to do it for a few years so it is a great thing for me, and something I enjoy…
I will set off from Morecambe Bay, after dipping the front of my wheel into the Irish sea and travel inland to Lancaster city and part way up the Lune valley to Crook O' Lune viewpoint. Then I'll traverse the northern hilly edge of the Forest of Bowland and southern Yorkshire dales before climbing up out of settle. There will be several steep climbs… but these will be followed by some longer downhills, so I'm not complaining! From settle will cycle to York, from which I will head through the wolds to end in Bridlington.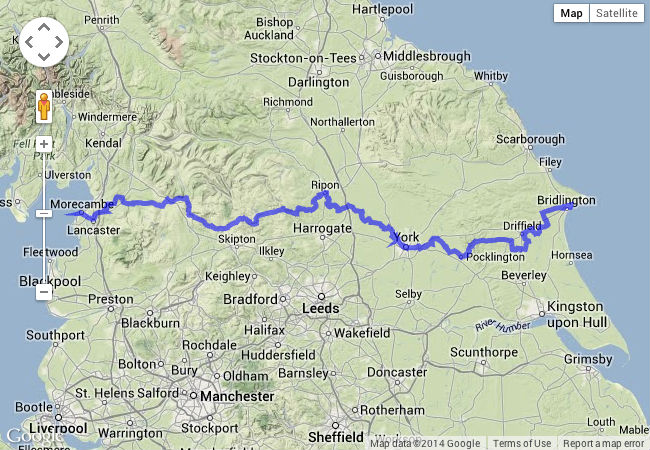 Whatever the weather, so hopefully it will be sunny when I set out on the 19th May 2017… and hopefully I won't get lost!
If I can raise 1 pound for each mile I will be really chuffed. Anymore would be amazing… so I hope you can sponsor me… thank you.
You can donate here —> https://www.givey.com/mggc2c2

We would like to express all our gratitude to Mandy for the kind thought, support and wish her Good Luck.