Rossella ∼ Camino de Santiago Walk
01 April 2017

­ ∼ ­

06 April 2017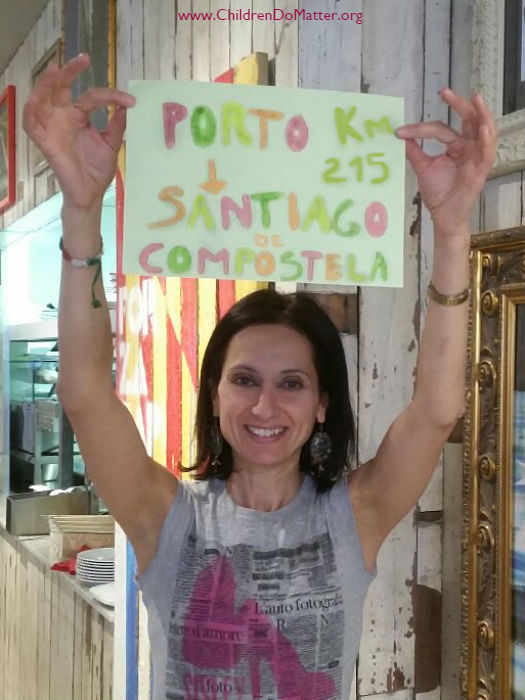 Have you downloaded the last Google Map update? Please download it as soon as possible so you can track my next adventure between Portugal and Spain for the Camino de Santiago walk or the St. James Way!
I want to enjoy the beauty of nature in the quiet of the woods and its sounds and, at the same time, experience the path that pilgrims did in the Middle Ages.
I will walk an average of 35 kilometres / 22 miles every day for six days reaching a total of 215 km / 132 miles, from Porto to Santiago de Compostela. I will need a good foot massage every night and especially at my arrival ??!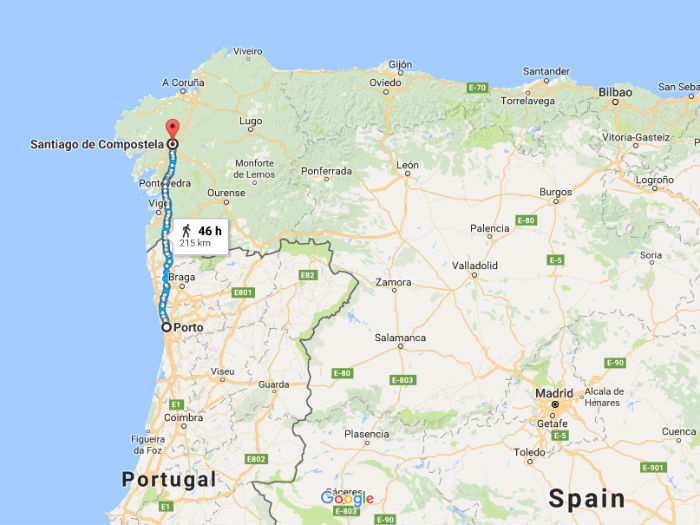 I hope to get lots of encouragement and support. You can sponsor me by donating to Children Do Matter, the charity I myself co-founded to help less fortunate children.
In October I will travel to Myanmar to visit again the orphanages that we are supporting. Every penny will make the difference because 100% of money donated will be spent for this good cause.
To sponsor me, click below on red button DONATE…
…and please tick the box for Gift Aid
THANK YOU
EMOTIONS OF BUEN CAMIÑO…
I am standing in front of the Cathedral of Santiago de Compostela, my goal. I feel a mix of accomplishment for the completed task and sadness due to the end of the Camino walk.
I promise myself not to forget anything I've seen and heard walking through the woods, under vineyards, on bridges, on uphill and downhill paths, asphalt and into the streets of rural towns.
I didn't have many thoughts during this Walk, but I knew I was doing it for myself as well as for the awareness of people to help the Burmese children through the cause that our charity has undertaken.
I have one last thought before returning to the routine of city life, and this goes to my primary school teacher Mara, who after 34 years sent me a message: "the will, perseverance and humility lead to great results".
… AND HERE ARE THE PHOTOS