Rosario's Café for Children Do Matter 2.0
On 7th July 2018, if you are visiting Bath Spa, Rosario's Café is hosting a fundraising event to help us support the beautiful children from the Sasana Orphanage in Myanmar (Burma).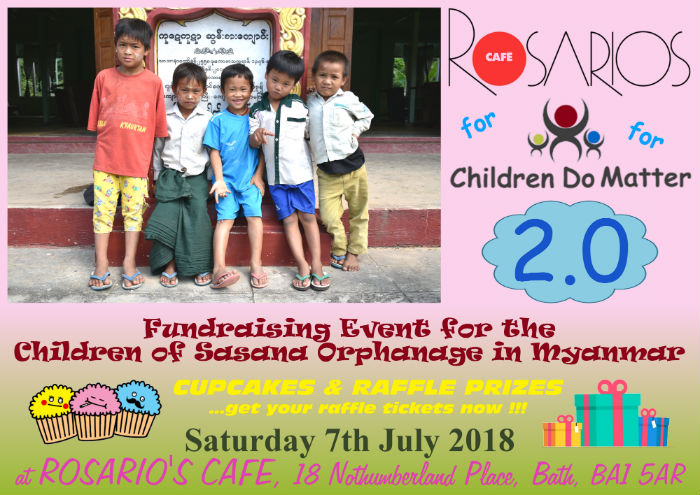 Beautiful cupcakes and…
 …amazing raffle prizes.
You can also find the best coffee in town.
100% of proceeds from the sales of cupcakes and raffle tickets will go towards the purchase of 60 bunk beds for the orphanage.
For info and raffle tickets, please contact us.
See you there!
∼∼∼∼∼
We'd like to thank all the generous people who bought cupcakes, raffle tickets, balloons or simply donated at the event organised by our sponsor Rosario's Cafe in Bath. We have raised £242.70 and we look forward to helping again the children from Sasana orphanage in Myanmar (Burma).