In December 2022 we decided to treat with essential and useful gifts the orphaned children from the Sasana Buddhist Monastery in Nyaung Shwe, Myanmar.
With the help of many donors, as some of you might remember, we managed to buy many Kits with Items for Personal Hygiene and Clothing and put a smile on the face of many children.
We asked the two ladies who look after the children to wrap the gifts so to create some sort of entertainment and fun time. The day the gifts were given, the ladies painted the children's faces with Thanaka, just like it is done on festive days.
It is heartwarming to see the happiness and excitement of the children. As we couldn't achieve this by ourselves, we would like to thank everyone who supported us by purchasing the essential Kits, the two ladies Ma Tin Tin Win and Ma Win Shwe, and Khaing Zin Thant for her cooperation. We wouldn't have made it without you all.
Please watch the video below where gifts are wrapped, delivered and happily opened by the children.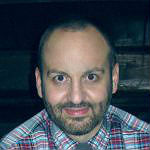 I work in the field of digital marketing and love to travel as much as possible. I have reached a stage of my life where I feel it's time to 'pay it forward'.