Crossroads is a brand new single from the London based singer and The Voice UK contestant Alan Chan. It was announced a few months ago and is now available for streaming on several online platforms including Spotify, Apple Music, Amazon Music.
The official music video has also been released on YouTube. It features the nonprofit charity Children Do Matter and dedicated to the orphaned children from Malawi, Africa and Myanmar (Burma).
We have met Alan and asked a few questions about the song background:
"Crossroads was written by my good friend, a brilliant songwriter from Northern Ireland, Mr Roch Crozier. The lyrics and message remind me of how I feel when I miss my late elder brother, Mr Andrew Chan, and the many loved ones I have lost in my life. This song gives me peace and hope that one day, I will meet them all again. I hope this song brings everyone positively, peace and love.
This video was directed by myself and with the great support from my filming and editing team my good friend, Mr. Adrian Muresan. I am so grateful to receive the sponsorship from many friends and supporters in making this video possible. Thank you all!
I have been so blessed to have great people around me who want the best for me; it keeps my heart, body and mind motivated and I believe I can achieve anything. I am currently working as a Learning Assistant and Mentor at New River College in Islington, doing the best I can to educate, support and mentor children ages 13-17 to help them realise their true potential.
I hope this song gives all the listeners a good feeling of power to go out there and make great things happen in their life. My dear late uncle, Grand Master Joseph Man of Wing Chun Kung Fu, said it best. " What are you thinking for?, GO DO IT!
I proudly dedicate this song to all the orphaned children and team at Children Do Matter"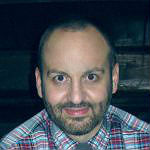 I work in the field of digital marketing and love to travel as much as possible. I have reached a stage of my life where I feel it's time to 'pay it forward'.