Sing a Rainbow 2020 created a video with 40 children from 7 different countries, all singing the well-loved classic 'Somewhere Over the Rainbow' to raise money for 5 charities (including ours) and help children in unfortunate situations who are particularly struggling due to the effects of the worldwide pandemic of COVID-19.
The project has been produced by British performer Lauren Osborn with the track arrangement by American composer Paul Shapera featuring children from England, Wales, USA, Singapore, South Korea, Myanmar (Burma) and Uganda.
Please help us by sharing the video and by donating whatever you can which it is needed more now than ever before to help us and the other 4 amazing charities and the work we do! All donations will be split equally between the 5 children charities.
All the details and link for donations:
https://sponsorme.co.uk/laurenosborn/singarainbow2020.aspx
The team at "Sing a Rainbow 2020" chose charities who cover different areas of the Earth and also to be representative of the nationalities involved in the project. Some of the charities they are fundraising for are really small organisations whose entire fundraising events for the year have been cancelled due to the effects of the pandemic and whose very focused projects will be missing out on a great deal of vital work and help due to lack of fundraising.
Here below the charities involved in the fundraising:
Children Do Matter
Love146
Hospice Africa
Action For Children
Kadect, Kashmiri and African Deaf Children's Trust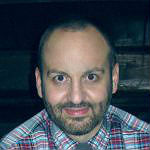 I work in the field of digital marketing and love to travel as much as possible. I have reached a stage of my life where I feel it's time to 'pay it forward'.