In our mission in Myanmar, after a night spent in Yangon in the most filthy hotel room full of mosquitoes and a 15-hour journey into the night train to Mandalay with various different species of insects and a mouse, finally we arrive at Nyaung Shwe near Inle Lake.
We decide to go straight away to the catholic orphanage of brother Felice Tantardini recommended by a Burmese tour guide who spoke Italian, who we met by chance. Upon our arrival, we are welcomed by Miu, the orphanage director; polite, smiling and patient in answering all our questions about the children orphans and visiting the facility. A strong smell of insecticide pervades the orphanage; it is in fact an ongoing disinfection of dormitories against bed bugs. What leaves us perturbed is the total absence of mattresses in the dormitories, only mats and blankets on wooden bed bases.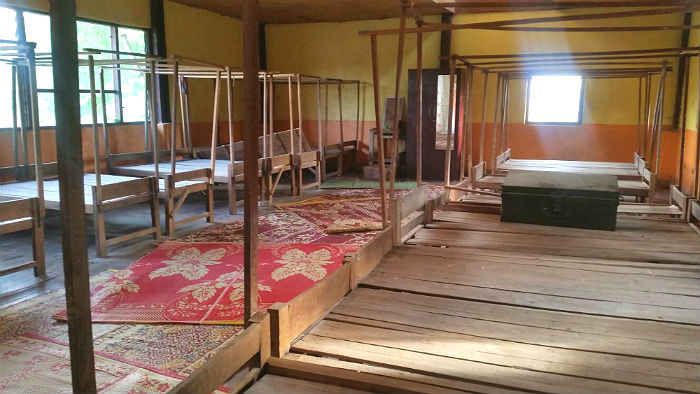 After leaving the orphanage, we go right away to the only store that can provide 37 mattresses in less than 48 hours to be delivered on our next visit.
The next day, laden with toys, we jump on our rented bikes and head out of town to find other orphans to help.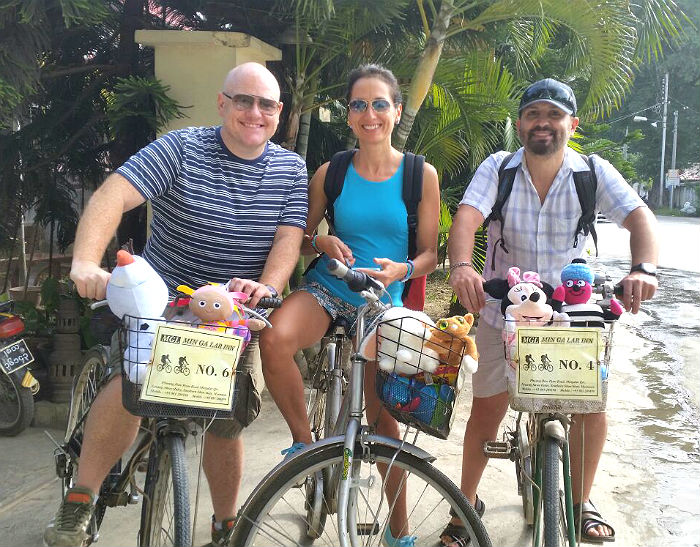 We come across to the Buddhist orphanage Sasana Yaung Chi. This time, no one comes to greet us. Children, some of which some Buddhist monks, wander around the huge backyard. After a while, a young teacher comes to us to answer a few questions, but communication is very difficult given his poor knowledge of English. We ask him to accompany us to visit the orphans in their dormitories. The situation we are presented with is really sad.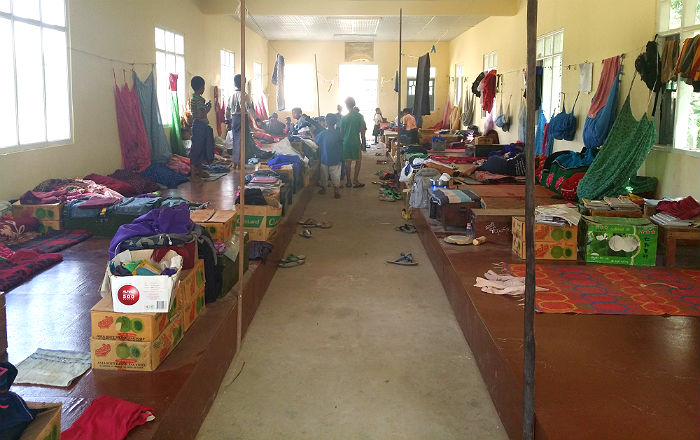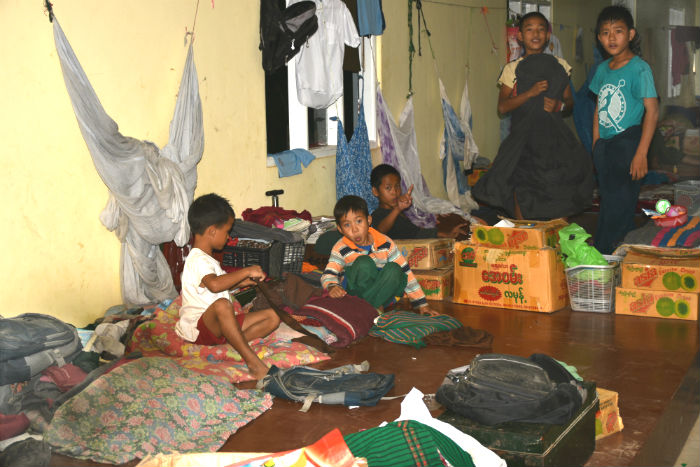 Not only they do not have mattresses to sleep on, but the general state of the dormitories and the children themselves is shocking. Dirt and clutter everywhere, but more shocking is that many children are suffering from fungal infections of the scalp and skin, wearing dirty clothes, some barefoot. Instinctively, we give them the toys that we had with us and watch their faces transform to those of happiness, joy and gratitude.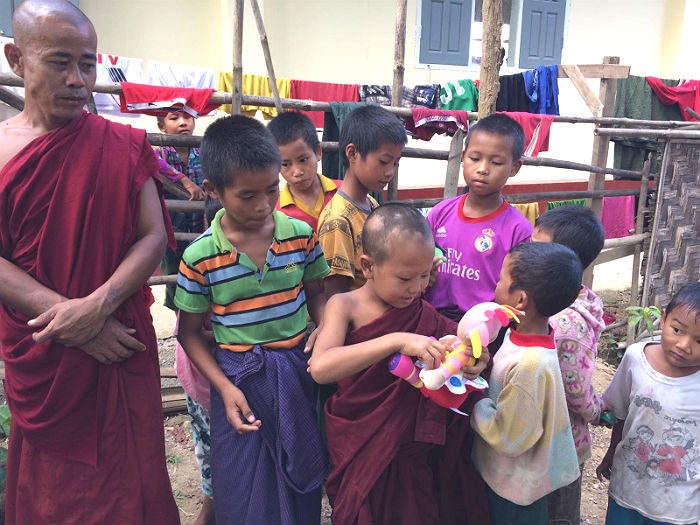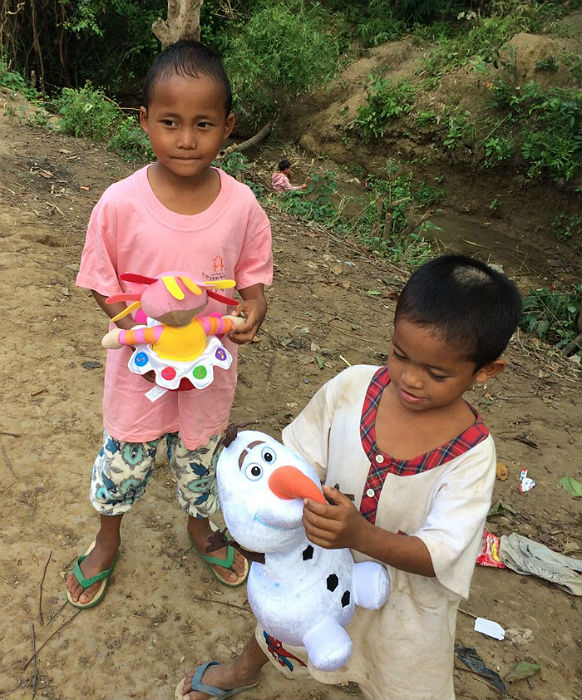 We decide to go back to the village and look for an interpreter to take with us to the orphanage. Whilst walking in the village, we happen on Zodiac Travels and Tours. We go in and explain our situation, and the owner Soe Soe offers not just to help, but to personally accompany us using her car, without any compensation. We discover that what these 120 children need most of all is medicines and basic necessities. So we return to the village to buy everything they need: fungal infection ointment, pills for gastric reflux, paracetamol, ibuprofen, toothpaste, toothbrushes and medicated soaps.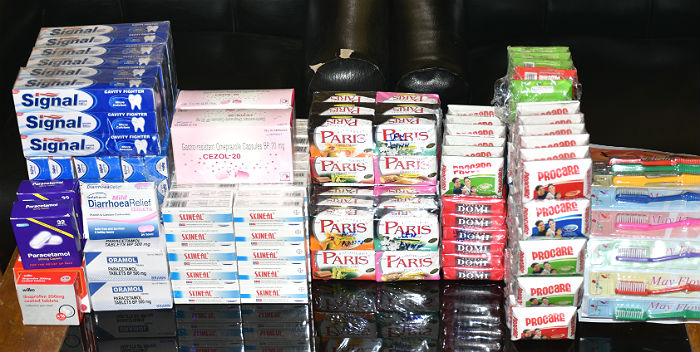 The following morning, Soe Soe picks us up at the hotel. The three of us in the car and a tuc tuc in tow, we go to the store to pick up the mattresses which were ordered previously and together, we go to brother Felice Tantardini orphanage to deliver them.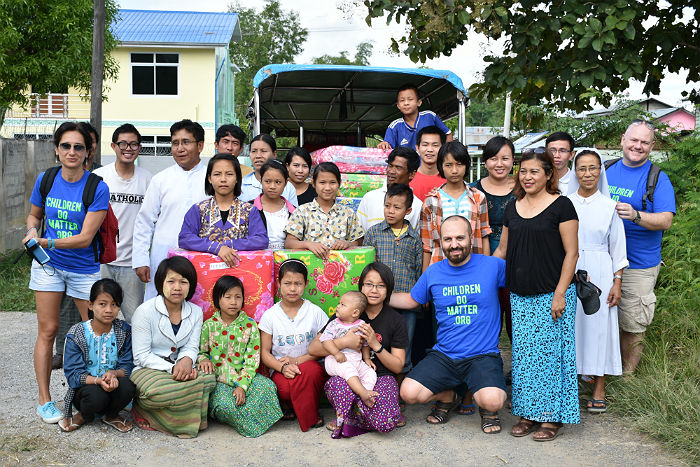 Some orphans come to take the new mattresses to their rooms, even taking the mattresses for those children who are currently away during the period of school holidays. We spend some time with them as they settle their mats; those boys seem so orderly. We also give them some toys, then they seem more interested … of course!
We then leave the orphanage, return to the village to grab a bite and prepare to deliver the medicines and the basic necessities to Sasana orphanage. By chance, we run into two swiss tourists, Sandro and Tamara, who are intrigued by our Children Do Matter shirts and ask if they can help. We recommend that they buy paracetamol and they also offer to buy footballs that we can take to the children that afternoon. When we arrive at Sasana, many many children come to meet us with the most sincere smiles.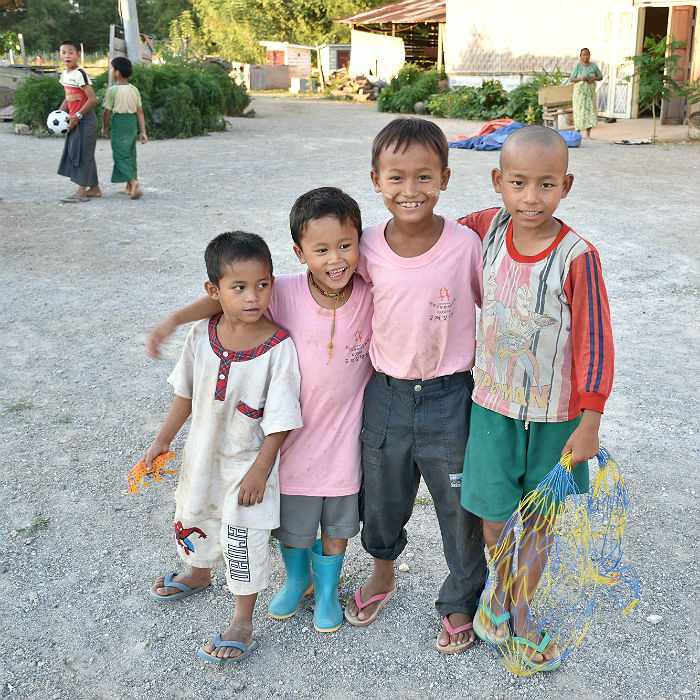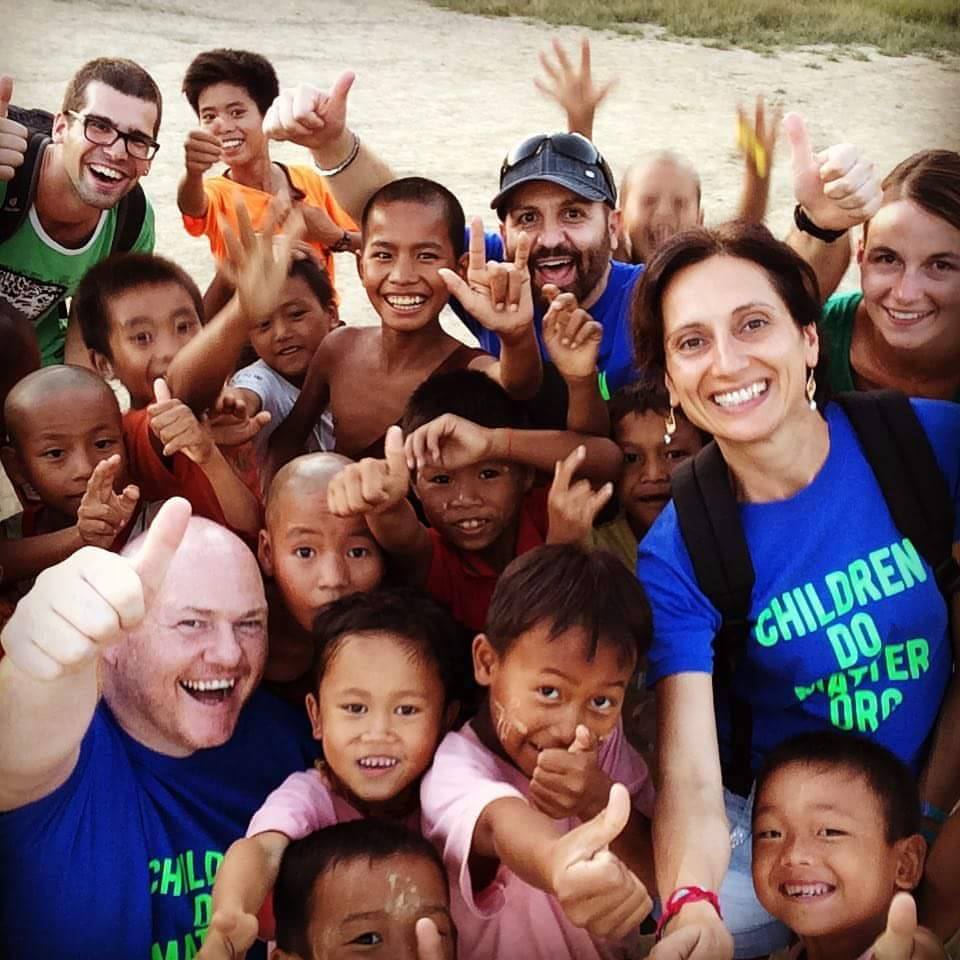 All of the children are excited to play with the footballs, then some of them discovered the front facing camera of the phone and start making faces. Their happiness is in the air and our emotion is great. Unthinkable to see how these children can be so happy with so little.
It gets dark, the children go to wash their feet, and after a while we all walk to the place of prayer. They sit orderly in front of the director and the only two teachers. They all then line up, the child monks first and then all the others. We begin to distribute medicated soaps, toothpaste and toothbrushes to the kids and deliver the medicines to the teachers.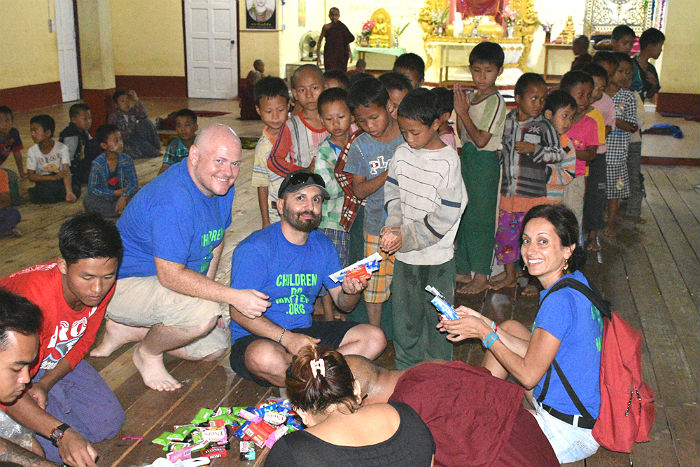 We leave the orphanage, a little tired but very happy; a never experienced feeling of happiness that is difficult to express. Our hearts are with them. We will return and we will do much more. Meanwhile, these beautiful children chant a Buddhist prayer, which hopes that all the inhabitants of the earth are happy and thrive in wealth and health.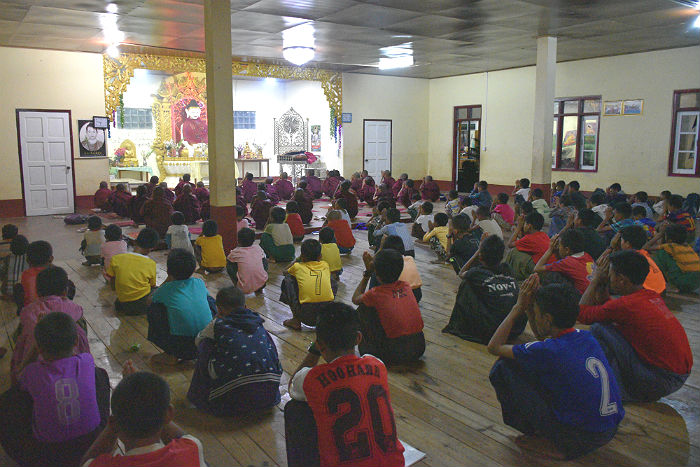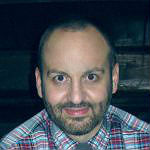 I work in the field of digital marketing and love to travel as much as possible. I have reached a stage of my life where I feel it's time to 'pay it forward'.